3 Ways to Make Your Videos VIRAL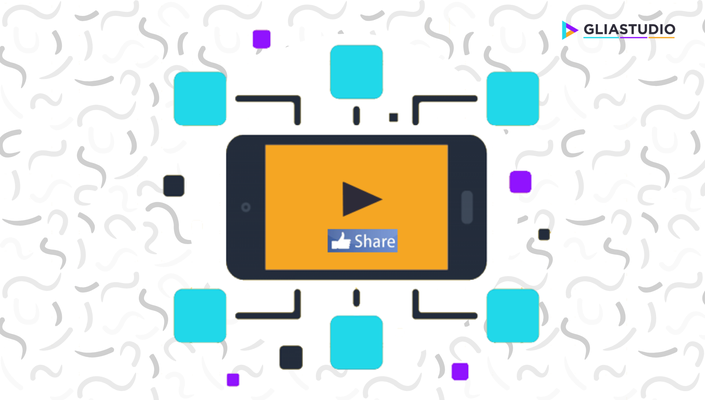 You want to play the game? Read the rules.
How well do you remember the animated film from 2018, Ralph Breaks the Internet : Wreck-It Ralph 2? Wreck-it Ralph, the main character, doesn't destroy tangible things. He breaks the internet by making a series of viral videos playing off popular trends to get the money. Josie Trinidad, the head of story for Ralph Breaks the Internet, said in an interview "To go viral is not an easy feat". It means crafting a perfect viral video wasn't an easy task for the production team, but they somehow made it possible.
If you want to make your video or production to go viral, check out the 3 easy rules below!
What is a Viral Video?
A viral video is a video that becomes popular through internet sharing. People watch it, enjoy it and share it without any incentives. Viral videos are like viruses spreading all over the internet, while they can receive millions of views when being shared on social media platforms, reposted by key opinion leaders, or attached in emails.
Let's go viral !
1. A viral video is short
A recent research found that the average human attention span has fallen to 8.25 seconds today, while the average attention span of a goldfish is 9 seconds. The fact that our attention span is shorter than a goldfish is astonishing. A variety of videos are fight for catching our eye. However, viral videos are interruptive. They will keep appearing across our social media platform to win our hearts, we don't have to "Google" it. That's why short videos have the advantages. You can just spend few seconds to watch the most popular videos now and share with your friends instantly.
2. A viral video is connected to emotions
Surprised, sad, happy, scared or disgusted are the emotions that can grab people's attention and enable them to watch your videos. That's because people like to become emotionally invested in a story, if they can relate to it, it'll keep imprinting on their memories. Moreover, according to a PhD student Joseph Asamoah's study, "happiness" and "surprise" are the two positive emotions that should be provoked. In contrast, negative emotion such as disgust and anger are less effect to become viral videos. So think about what emotions you want to peddle!
3. A viral video is "Not" promotional
If you want to create a viral video, please put your product and service aside. Viral videos usually don't focus on features, pricing, or benefits, but tell an impressive story to tug the audiences' heartstrings. People will trust and become invested in you. Therefore, businesses should use viral videos to raise brand awareness first, but not provide contents that people find it less interesting, such as products and services. If you use it right, storytelling can strengthen every social media effort, especially videos, which are the most effective type of media for storytelling. Videos can easily be embedded and shared across any site or platform you have for your business.
By following these tips, you can be a Wreck-it Ralph, too. To make your video go viral is just a piece of cake!
For more details, send an email to: info@gliacloud.com
Visit our website: https://bit.ly/2RUon2D
Source:
https://www.semrush.com/blog/going-viral-which-of-the-six-emotions-make-video-content-go-viral/
https://www.wyzowl.com/human-attention-span/
Edit: Angela Liu