Align Your Video Text Easily Using Layout Feature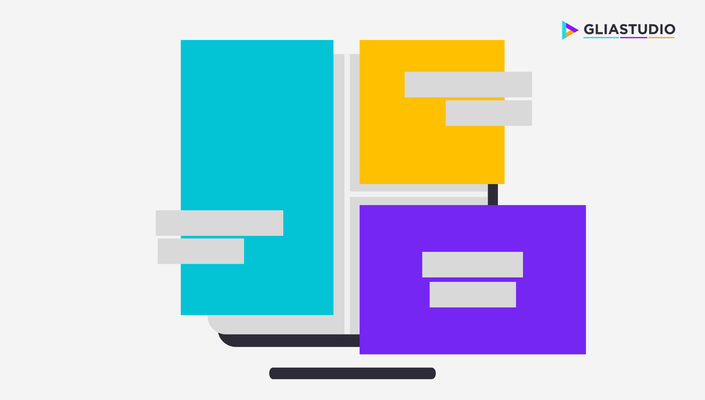 How to adjust the layout of your video
HOW TO CHANGE THE LAYOUT OF YOUR VIDEO
One of the important factors to create a good video is how well you show your content. The better you show your content, the higher quality your video is. Gliastudio provides you various video layout to choose that will perfectly suit your clip nevertheless. Start with the cover layout and end with the logo layout, left, right slider, center, focus, we got you covered. Furthermore, our layouts are simple and easy to use so you can adapt quickly without any troubles or prior professional knowledge about video editing. Gliastudio will choose the layout for you automatically base on your content on the start. However, it should not limit your creativity. If you are not pleased with the suggested layouts, you are free to edit the video accordingly. Follow the easy peasy as lemon squeezy step by step instruction below to learn how to change layout with less than five minutes.
Step 1: Open the layout selection box
On the clip, click the "Layout" icon and press "Change" to open the clip layout selection. If you are creating a new clip, the layout selection box will open when you hit "Add a clip".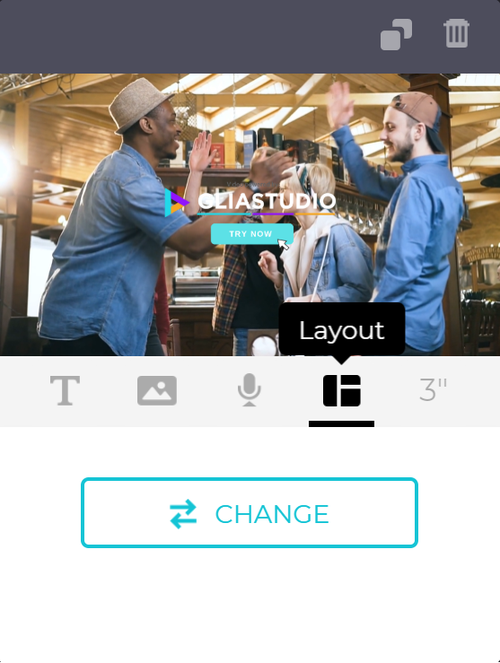 Step 2: Select the layout
Don't get yourself lost in there. Gliastudio has total ten basic layouts:
Cover (Headline font)
Normal (Text Align Left)
Normal Centertext (Text bottom center alignment)
Split (Split image and text half-half)
Focus (Text center alignment)
Quote (Designed focus on showing text than image)
Blank (Normal text left align, other layouts included media focus, this one doesn't)
Slider left (The media will run to the left)
Slider right (The media will run to the right)
Ending (Focus on showing logo).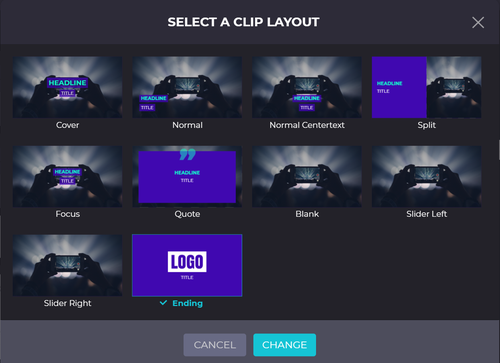 Preview the layout before applying by place the mouse cursor on the selected layout. Click on the layout which you desired to apply that on your clip.
Step 3: Save change
In order to apply your selection, click "Change" before moving on to the other step.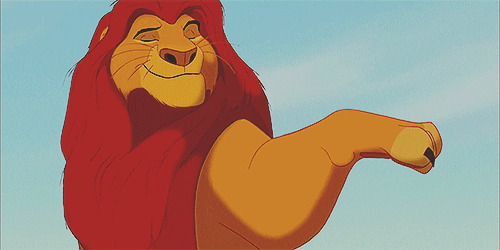 If you still not feel satisfied with the layout you chose, go back to step 1 and start over again. Layout is only a small part among the features that help you create the best video. Stay tuned to get more update about other features.