Automation Technology Won't And Will Never Take Over Media Industry!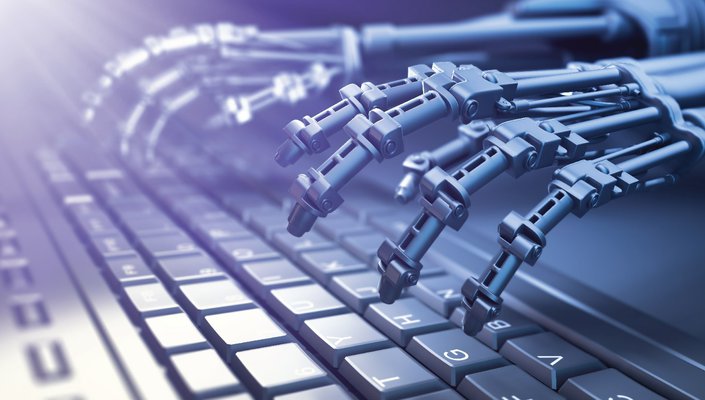 Hey ROBOT! That's my chair!!
Here is why
Need we be afraid of job famine? — Nation's Business in January 1927
In the age of technology, automation in every aspect of our life is no longer shocking. Yet our fear to be replaced by autonomous technology is stronger than ever. Assumptions about the chaosof technology advancement that swapped away the job for labor is still circulating. Although the relation between two is still debatable, A 2017 McKinsey Global Institute of 800 occupations across 46 countries revealed that by about 60% occupation have at least 30% activities that can be automated by 2030. And less than 5% occupation is at risk due to fully automated. Certainly, media industry joined the crowd just like any other industry. Now the question is, where does media industry sit among many industries in the automated age? Will the media industry has the potential to be completely automated?
McKinsey reported that arts, entertainment, and recreation has 41% potential to be automated. A finding of automated in media industry will cover streamlining media workflow, automating the mundane task, crunching more data, digging out media insight, eliminating fake news, and generating output.
The popularity of video marketing, for example, can be quite resources consuming for marketers to produce at scale. When it comes to the ideation process, it is no doubt that marketers are made for that. But to bring it to life sometimes require certain skills and resources that are not necessarily all marketer equipped. With the assistance of AI technology, such as GliaStudiothat can easily turn available written information into motion pictures and/or videos, imagine how significant is the revolution in the industry that it can create. The AI technology of GliaStudio enables marketers to produce video marketing content at ease and professionalism in minutes. Supporting four languages including English, Chinese, Japanese, and Korean, the marketer can create any content that fits perfectly with their target audience. The user-friendly interface will reduce unnecessary hassle for the marketer to use the application. GliaStudio will complete and empower your team instead of competing to replaced you. The integration of human and technology in the creative industry is bound to be. No human or technology alone will win this industry without the collaboration of each other
In today's extremely competitive marketplace, where brands that didn't exist five or 10 years ago outpaced long-standing brands, imagination and innovation are now business imperatives for all professions. On the bright side, creative work will not be replaced by AI anytime soon. But media, marketing, and advertising industry are now challenged not only to be creative but also at scale. Meaning that the marketer workload has become immensely overwhelming than ever. Demanded to consistently deliver the most excellent quality for more quantity in a shorter time frame. It's certainly reasonable that many marketers are puzzled and frustrated today.
---
In this [media] industry, creativity is prized above all else. And, the art of the craft must be honored. — Janet Balis on Consumer Technology Innovation 2017
---
This is where technology should be adopted as a helping hand rather than a competitor. Although creativity still a vital part in the industry which by far hardly touched by technology, integration with other components such as data also predicted a fruitful result. Not only in terms of data collection and extraction, technology will also assist human to reduce potential errors and improve the quality and speed. By employing technology, the marketer can focus on more essential task around optimizing business revenue. Productivity is expected to increase once monotonous and repetitive task is eliminated. At this point, both employees and business owners are benefiting by welcoming technology into their workspace.
The popularity of video marketing, for example, can be quite resources consuming for marketers to produce at scale. When it comes to the ideation process, it is no doubt that marketers are made for that. But to bring it to life sometimes require certain skills and resources that are not necessarily all marketer equipped. With the assistance of AI technology, such as GliaStudio that can easily turn available written information into motion pictures and/or videos, imagine how significant is the revolution in the industry that it can create. The AI technology of GliaStudio enables marketers to produce video marketing content at ease and professionalism in minutes. Supporting four languages including English, Chinese, Japanese, and Korean, the marketer can create any content that fits perfectly with their target audience. The user-friendly interface will reduce unnecessary hassle for the marketer to use the application. GliaStudio will complete and empower your team instead of competing to replaced you. The integration of human and technology in the creative industry is bound to be. No human or technology alone will win this industry without the collaboration of each other
---
AI is neither good nor evil. It's a tool.
It's a technology for us to use.
— Orin Etzioni
---