Catch the right moment for your video!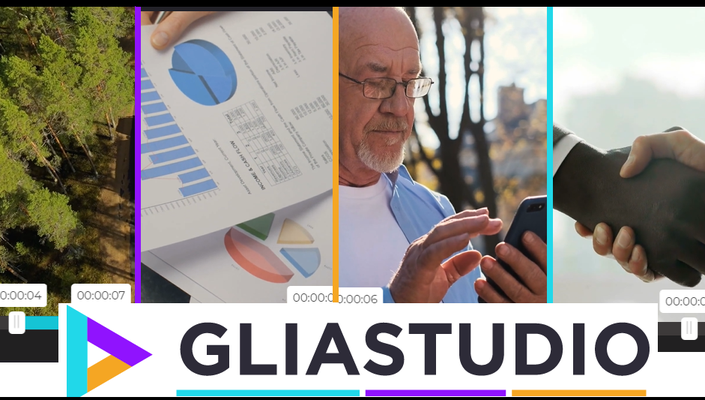 An essential tool for any creative video editor
GliaStudio can provide you a huge media base which you can use and play with it. Furthermore, we have the indispensable tool for you to create your unique video – TRIM VIDEO feature, a way to take a part of the video you like most and put it in your video with zero of troublesome. By using Gliastudio's trim feature, the clip will be precisely cut and highlight the right momentum for you video. Check the step by step description below:
Step 1: Select the clip
Select the video you want to trim by click the selected clip. Click the "Media" button and click "Trim" to open the "Trim video" box and start the editing process.
Step 2: Start the clip editing
Drag the white sliders to select the time range for your video. Moving the whole range by clicking the center of it, drag to the point you want the video to be played. Noticed that if you select the time range longer than the limited time of the video, the video will cut itself based on the limit time. Furthermore, if the video you cut it is shorter than the limit time of the video, the video will freeze itself and show like a picture.
Step 3: Apply the change
Press "Play" to preview the adjusted clip (without texts). When you are sure with the change, click "Apply" to save the change and close the editing box. Preview the edited version (including texts) by placing the cursor on top of the clip. Simply redo the process if you are not pleased with the result (Restart all over again from the step 1).
And that is how to trim one clip to get the best scene in your video. Gliastudio still have many more cool features for video editing. Stay tunes to get more update about our feature. If you are new you can try out from our website and get the trial account in 14-days.
Free trial on GCP marketplace: http://bit.ly/GLIASTUDIO-ON-GCP
Request a demo: https://www.gliacloud.com/en/#request-demo
See you in the next post!