Nailed Your Video Content Game With Video Theme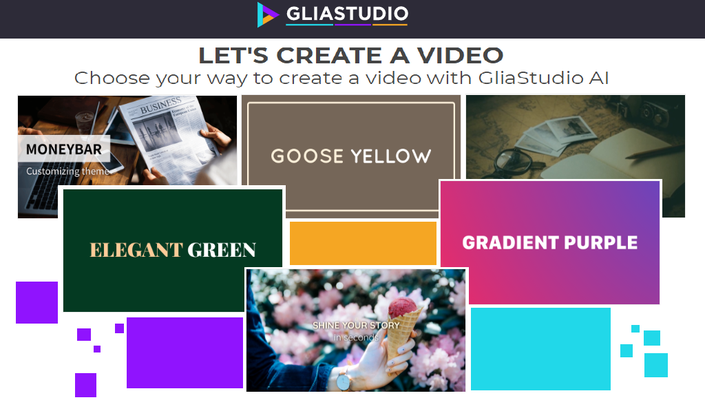 Maximize your video content with Gliastudio!
If you are having a hard time to think how to combine the font and the color together with the content, come here take a look and choose the theme as you desired. We offer you various easy-to-use video theme to pick with well prepare font and color. Without any troublesome, you can now create unique and aesthetic video. Let's log in and try it yourself with our step by step instruction:
Step 1: Start creating
At the upper left corner of the website, click on the button "+ Create a video" to start video creation process. Select "Theme to video" to open the theme selection.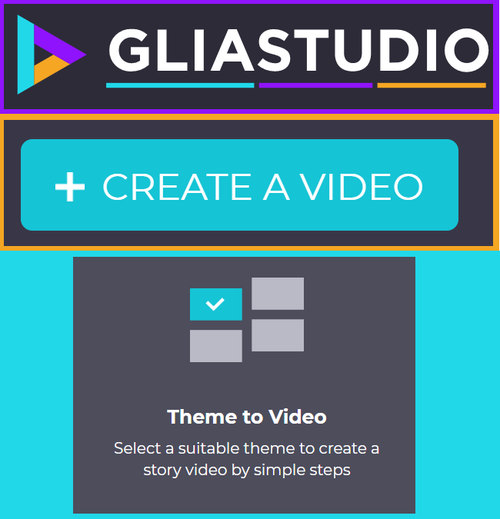 Step 2: Select the theme
Firstly, select the size that you desired for your video
Choose the video resolution, each resolution with set your video in different size, depending on what type of video you want to make to choose video resolution. Below are three type of video solution and where it fits the most which we based on the guidance from Spourtsocial: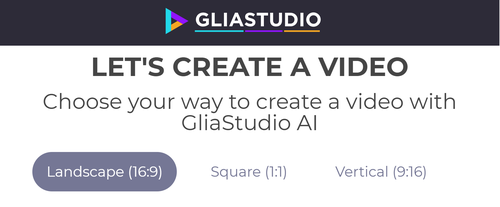 Landscape (16:9) – This size is the most used among three sizes as it fit on many social media such as: Facebook, Instagram, Youtube and different kind of devices. It can be used for newsfeed video and ads (Long-form video ads, Canvas video ads, etc…).
Square (1:1) – Best fit for newsfeed video and ads on Facebook and Instagram. Pinterest promoted video specs or Canvas video ads on mobile.
Vertical (9:16) – Best fit for Facebook and Instagram stories (ads and organic posts). Snap chat's 10 second video. Long-form video ads or Pinterest promoted video specs.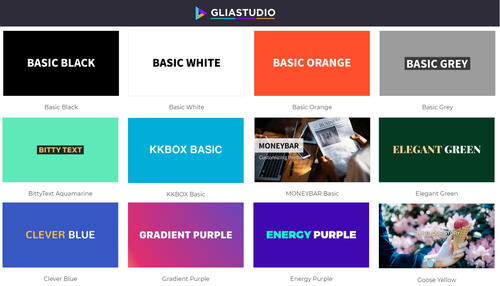 Secondly, select the theme among the options. Notice that each theme has it own's font style, size and color, place your cursor on the selected theme to review the theme before deciding.
Step 3: Apply the theme
Click on the theme best fit to your taste among the options and you will automatically move on to the editing part.
If you are new and do not own an account yet, try these links below:
Request a demo: https://www.gliacloud.com/en/#request-demo
Don't forget to follow us to get more tutorial update about Gliastudio.