9 Steps to Muster Content That Convert ORGANICALLY!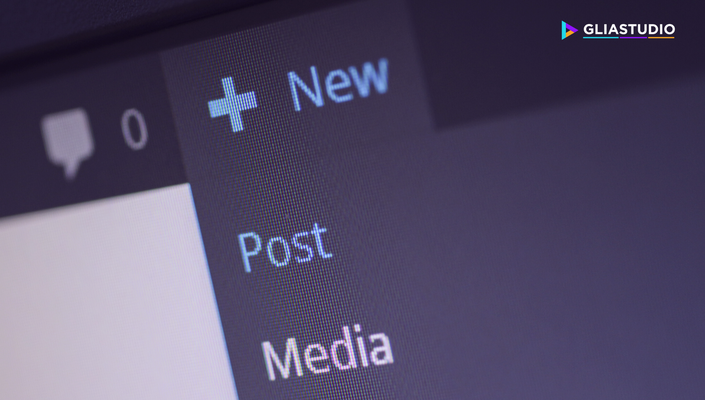 Number 6 will surprise you
Recorded knowledge is useless if it is never accessed - Adam A. Aaronson
Everyone is competing to create content that converts. There's no exact formula on how to formulate a content marketing that works wonder. Even the one that you specifically designed to be a viral content, sometimes just not working as planned. Unlike life, content marketing does come several with the manual framework that we, content, the creator can follow to avoid making content that does not perform or fruitful content that's never heard. Baltes on his paper published in 2015 concluded that content marketing specialists indicate 9 key areas to be considered in creating a content marketing strategy: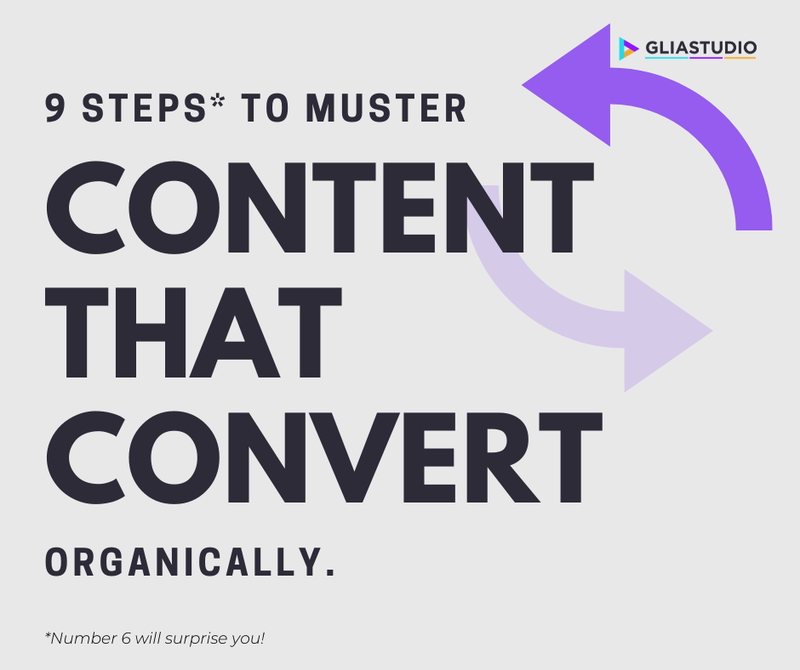 1 | Quality, then quantity
We all know that quality is important when come to content creation, however, in the modern day, quantity should be put in consideration as well as quality. Quality content-marketing nowadays is being produced at the same hour and published in the next. Making it possible to create hundreds and thousands of content marketing within a significantly shorter period than before. But it's not always the case. Considering your team's skills and resources is always important. When you are facing the choice to deliver a nailing quality content versus seas of mediocre contents, always choose to deliver quality content over anything else. When the noise in the media bombarding your audience, it is important to value their time and building trust by creating quality content, Forbes confirmed. Once you and the team ready to scale up your content production, then you can start to have both quality and quantity on content creation. The easiest marketing content to produce is copy-writing due to its low resources to produce versus other types such as info graphics, short videos, etc. Adopting a technology solution is also one of the options that your team can opt to speed up the production.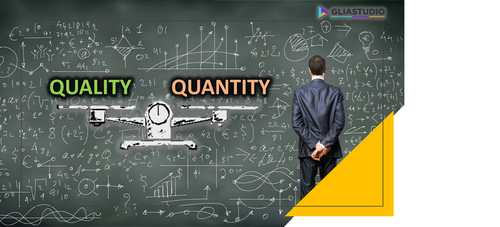 2 | Discuss something they care
Creating content marketing is not about to show up how knowledgeable you are about your product or the industry trend. Produce something that ignites your potential/ customer curiosity. Produce something relevant to their daily routine and current event to engage better with your audience and to get your message across. Use a "snackable" format especially when sharing the message through social media. Only about 20% of the avid readers occupy the total share of your audience these days (research from Dental Marketing Expert). Copy-writing type of content might no longer work wonder if you are thinking to maximize the performance of your content marketing. It leaves you a more narrowed option to produce your video content such as info-graphics, images, and videos. A study conducted in 2014 found that video drives engagement on Facebook in terms of several likes yet we can't deny the fact that video production is the most challenging among all the types of content marketing. There are several video editing solutions offered out there depends on your team's resources and needs. Tools such as Adobe Premiere, Adobe After Effects, Final Cut Pro, and Sony Vegas are of the most used tools to be used up to date. However, it required high editing skill proficiency to operate that. Gliastudio is one of the editing tools that employ the automation technology of Artificial intelligence that allows you to turn your copy-writing content into a "snackable" video in minutes! Do your industry research before deciding. You can try the 14 days free trial with no string attach here to see if we can be the perfect solution to resolve your current issue.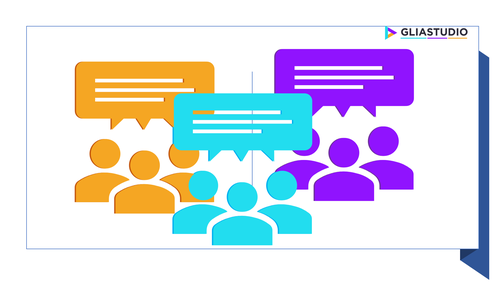 3 | Don't ignore SEO
When it comes to SEO, it is about using the right keyword to advance the content's rank. Did you know that video has 50 times more chance to get organic page rank in Google in comparison to plain text? A study by Forrester Research revealed likewise! When creating content, especially copy-writing, carefully crafting the right keyword word by word can be quite frustrating yet doesn't perform as much. However, with video, it requires shorter wording to insert the SEO keyword yet more favorable to be ranked on top that makes your content gain the recognition it deserves.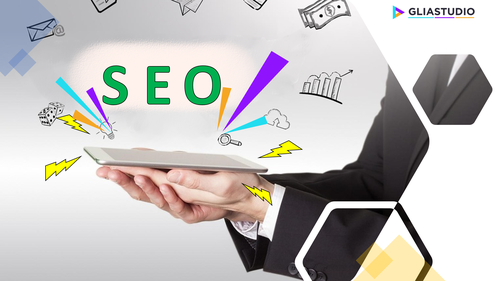 4 | Variety creates opportunities
Not only that plain texts perform less. Plain texts also can be boring to be presented alone. Enrich your copy-writing with pictures, videos, info-graphics, checklist, audio content, webinars, and even live events. A rich variety of your content not only enrich your content in general, but it also can extend the kind of content you create. Other than that, a variety of content drives the performance of your content in general and attract more audience with a various preference on how they want to consume content. Which also means more opportunity for your content to be noticed and recognized. Although it means you need to work twice as much if you wish to have some varieties on your content. However, with Gliastudio, you can instantly turn your available copy-writing content into a short video automatically using Artificial Intelligence technology. You can check it out here to see how significant Gliastudio can ease your workload on creating a variety of content.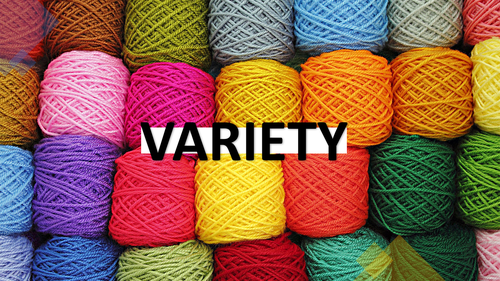 5 | Build a community
Post regularly. Of course, we aim to collect as many accumulated likes and share as possible by creating content regularly. But that's not the ultimate reason why. Build the community, build the social foundation. Content is the fuel that keeps the social media 'engine' humming as people interact with it. It also narrows your audience who are interested in similar kinds of products and industries to keep engaged. The more you nurture your community, the easier it will be to get your message across without start over all of the hassle like it was for the first time.
6 | Get everyone in the company to share
I know this is not an easy task to do. Not everyone would like to be involved in this situation voluntarily. Some who see their social media as a personal account of their personal log would love to set a clear separation between private life and work life. However, Sprout found that this trendy method is called Employee Advocacy. Organic engagement keeps dropping since 2016. Not only employee advocacy costs almost zero dollars, it also performs efficiently. Cisco noted that employees' social posts generate eight times more engagement than posts from their employers. Your brand message will also more likely to resonate with your audience through the employee referral because people are 16 times more likely to read a post from a friend about a brand than from the brand itself. A report from Ogilvy, Google and TNS found that word of mouth was the top point of influence for buyers that are preferred by up to 74% of the audience. However, your employee or team might not willing to share content that is boring, bland, and unattractive. Step up your content appeal using video marketing content to increase your social media engagement organically.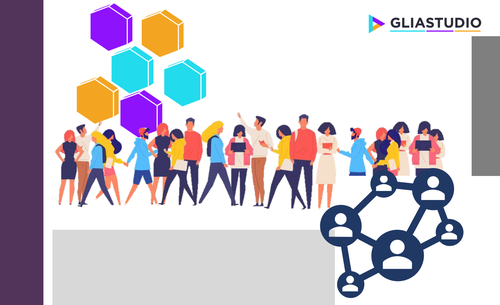 7 | Align content marketing and advertising effort
Create a singularity branding in all of your external communication channels. Make sure to decide and stick with the same tone and voice if you are creating copy-writing content. As mentioned on Sprout 's blog post, consistent color palette, logo and font needs to be taken into consideration when creating visual contents such as pictures and videos. Mark your identity and create your signature.
8 | Analyze! Analyze! And...Analyze!
Monitor the reactions online by metrics. There are several metrics available that you can use to evaluate the performance of your content and see where you can improve that for better performance in the future. 
9 | Engage with people who share and comment
Create an infinity loop! Likes those who shared your post and reply to people who are interested in your content. Keep engaging with them on your content marketing to create noise within the content itself. After all, everyone loves to be appreciated even with the smallest nice gesture. Not only that, leaving your comments and shares for other content marketing posts can also be a good boomerang for your content. So don't hesitate to leave good marks, shares, and credits the other content creator when you see a wholesome content!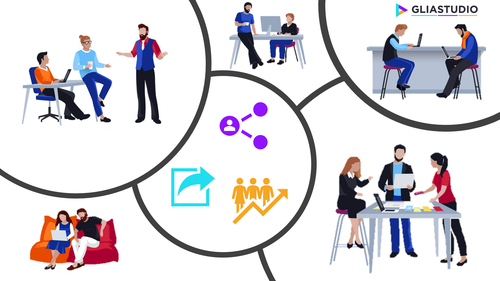 The takeaway
Do your audiences a favor by creating content that is easy to digest. Video content is one of the alternatives to do so. If you think you need a hefty amount of resources to produce video marketing content, try Gliastudio 14 days free trial to prove how your content performs better!