Resize Video
Play your game right! Do you know that the size of your video is as important as the content of your video? Identify your best video size to enhance your audience's experience while enjoying your majestic creation!
How to Resize Video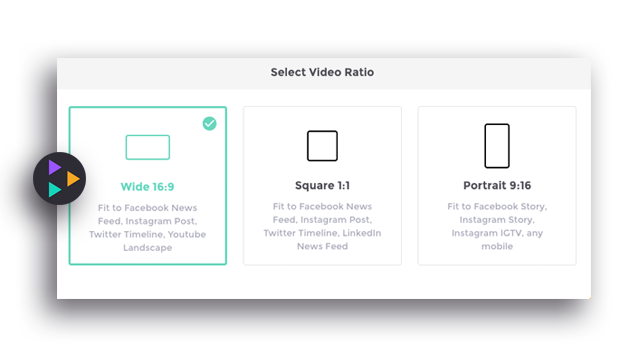 How to:
Select Video Ratio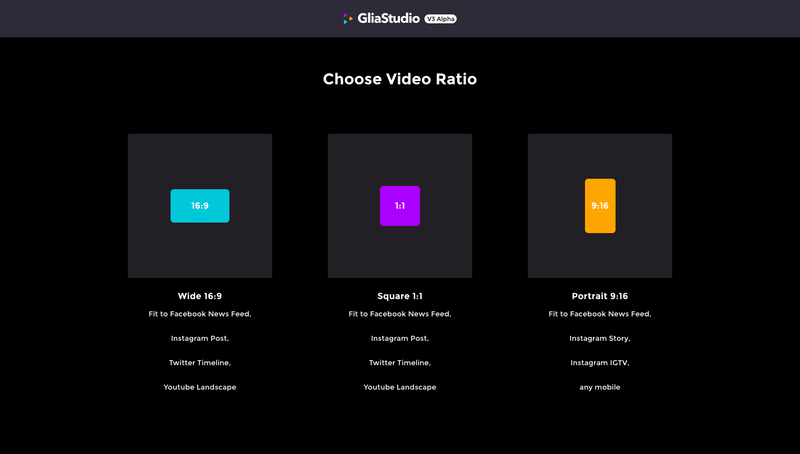 Click "+CREATE A VIDEO" to add the new file and click how would you like to create your video from the selection. Gliastudio provides landscape (16:9), square (1:1), and vertical (9:16) video to support your video creation. Select video size that suits your needs.
2. Resize the Video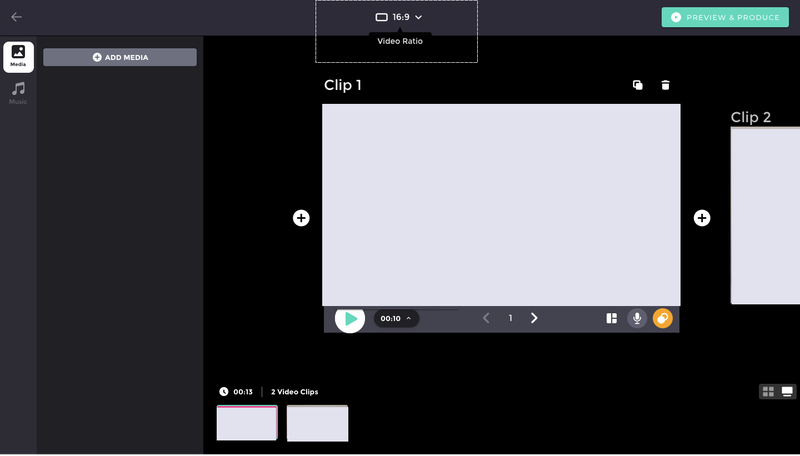 You are still allowed to change the size of your video after the size is selected. Click the ratio video on top of the editing bar. Then select the video size that you wish to change.
3. Apply the change
Simply click the desired video ratio to apply the change!
Other Tools
Highlight the moment worth captures!
Upload, search, or paste the link to insert the media to create your video
Fit your video into any kind of video dimensions.