Fit to Frame
Optimize the performance of your video across platforms by fitting your video content to the frame
How to Fit-to-Frame Video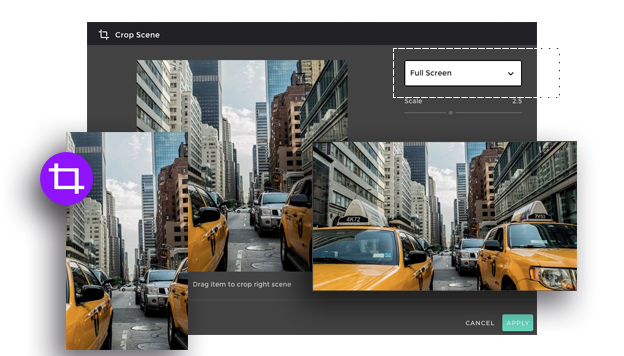 Select the media clip
Select the image or the video and go to the image background or video background to see the full editing option.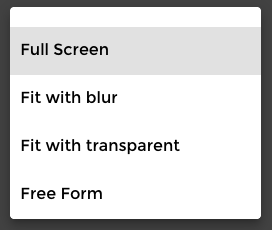 2. Click Crop Icon
Click crop icon on the editing panel. Select Full Screen to fit the video to the frame. If you would like to adjust part of the image or video that will be appear on the screen, click Free Form and drag the area of the video that you would like to show on the frame.
3. Apply to Change
Once you are done and satisfy with the editing result, do not forget to click Apply to save the result.
Other Tools
Turn your video into GIF in few simple steps!
One of the keys to creating a great video is the clips that glide eloquently. Having several footages combined sometimes can be rough and tacky. It is an absolute nightmare for all video editors. Unite all of your video footages together by applying the transition effect of your choice!
Refine your video content with the most relatable audio background to bring the emotion and ambiance as you intended to your to the audience. Uplifting, intense, playful, gloomy? We got you covered! With hundreds of royalty-free music selection for your wholesome video production. Maximize your content at Facebook, Youtube, and other social media platform with legally copyrighted audio!