Free media selection
How to use Free media selection
How to use Free media selection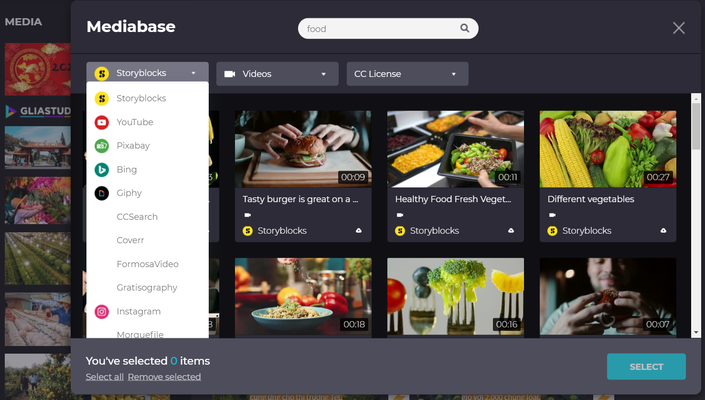 How to:
1. Add the Media
To add media resources, click the "+ADD" then continue select the 'mediabase'. Gliastudio provides you tons of free media from many resources including Storyblocks, Youtube, Pixabay, Bing, and many more.
2. Select the media
Choose the media that you want to use on your video by tick the box at the upper right corner of the media. And click select after you tick all of the chosen media.
3. Apply the media
Drag the media from to the clipboard to apply and use the media that you have selected. You can further edit the media by trim, crop, also add transition and filter effect.
Other Tools
How to duplicate video and duplicate clip
Something somewhat inappropriate spotted on your video footage? Blurred the area that you don't wish to be shown! Shift the attention of your audience to something more captivating. With a subtle blur, you can adjust the size and the opacity of the blurred area. It is so subtle that your audience might not even notice in the first place.