Shareable Video Preview Link
Share your video link to be previewed by others before exporting or downloading
How to create Shareable Video Preview Link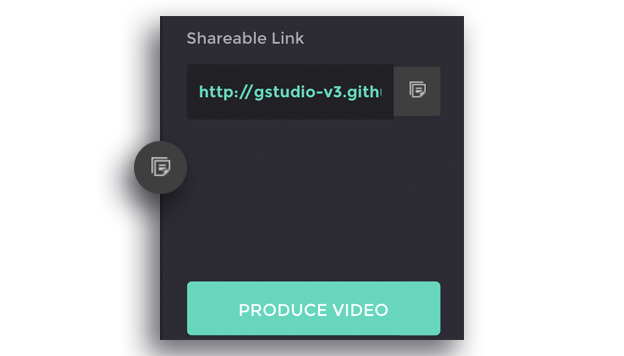 How to:
1. Prepare the video
Create a new file or open the video file that you wish to share.
2. Preview the video
After the editing is finished, click the Preview to check the video creation before produce the video. Don't forget to select the video resolution.
3. Copy the link
Share the preview video with others by simply copy the Shareable Link provided by Gliastudio. You can proceed to download the video by click 'produce video'.
Other Tools
Mute video is currently trending among social media users. Optimize your social video with one!
Create your video online without downloading or installing