Best Native Video Advertising Tool for Publishers: GliaAD Sharing is the Total Solution!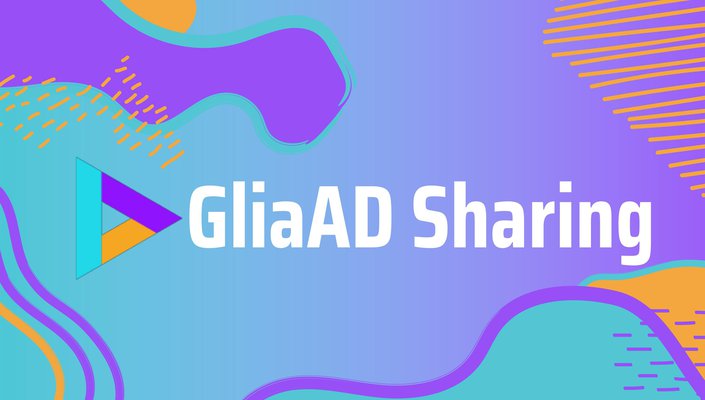 "It was the best of times, it was the worst of times, it was the age of wisdom, it was the age of foolishness…" - Charles Dickens in A Tale of Two Cities
And I think it's totally effective and convenience times.
With digital video ads spend to reach to over 22 billion by 2021, we know that more and more companies are investing in video advertising online. Why? Because they really work! On top of that, video ads have the highest click-through rate of all digital ad formats. However, there still are some obstacles for publishers when implementing native video ads, but GliaAD Sharing is a native video advertising platform that helps to fix these roadblocks for publishers and provides completed monetization solution.
What is GliaAD Sharing?
GliaAD Sharing is a native video advertising tool to monetize your content from GliaCloud. GliaAD Sharing helps publishers automatically transform articles from their own website into videos while embedded ads in their videos to share revenue with advertisers.
What GliaAD Sharing Can Do for You?
Solve the high cost requirements in native videos.
Cutting edge automated video ad serving total solution.
Monetize your content and embedded ads in native videos to share revenue with advertisers.
No multiple platforms needed for creating ad sharing videos.
Easy Integration With a Group of Code
Publishers only need to select the size, place, video content as well as the source, length, amount of ads they want to put. Gliacloud will provide a group of code that meets the publishers' need and will upload the code to Google Ad Manager (i.e. DFP). Soon after, Mission completed! The native video ad is launched!
3 Types of Video content You Can Chose
1.RSS to video
Simply put, it is a kind of " Title Carousel" video. Gliacloud will automatically select the latest six blog posts from the publishers' own website each hour to make a video that meets their need. Not only GliaCloud can increase the time Internet users viewing the blog, but raise the exposure of other classified pages.
2.Article to video
Automatically transform the publishers' article into video and then embed the video in the top of article to be an article teaser. It can increase website traffic also the dwell time.
3.Content Exchange video
Since publishers may not only publish their articles or existent video content on one platform, GliaCloud can embed the certain content from other platform in publishers' own website to enrich the website and make existent video content alive!
If you don't want to be drowned in the rough sea of supermassive digital video ads war, try to use GliaAD Sharing service. It makes your business to stand out from the crowd.
Editor: Angela Liu