How Your Content Can Survive in The Age Of Acceleration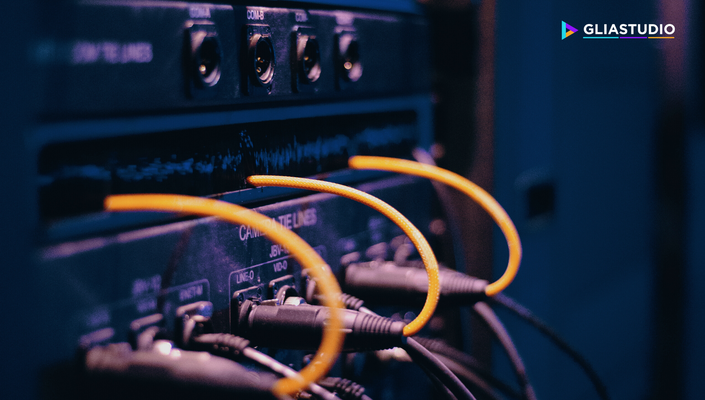 The avid readers are not making more than 20% of the total content consumption traffic. Who are the majority of the population now?
Since the first internet came out in 1969, the growth of the technology has grown exponentially which caused rapid advancement, especially in the media and communication industry. The way we received pieces of information today is far more different than it was a few decades back. In the old days, the newspaper will take at least 24 hours to push the production of fresh and updated news every day for 365 days every year with not a single break. But today things are even crazier. Content can be made within a matter of minutes and published in the exact same minute for the world to enjoy. Not only that technology made it quick for the content distribution today, but the content production has also become rapidly quick and enormous.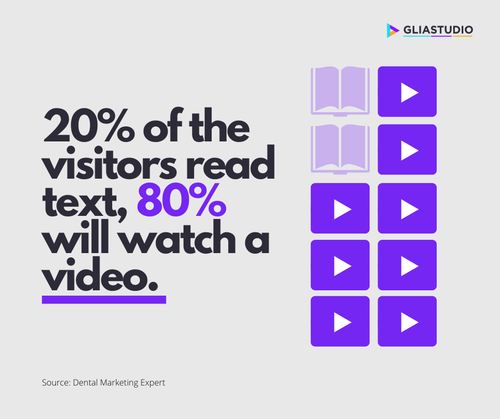 Technology has enabled everyone to be a content creator and content contributor. And this can be both solution and problem at the same time in the media, marketing, and communication industry. The noise in the media is unbearable. Publishers, marketers, and advertisers no longer compete with their alike but also with the independent content creators. Forcing publishers, marketers, and advertisers to go beyond the bare minimum to create wholesome and engaging content. Here are several statistics that we found on how to maximize your resources to create killer content (and of course by leveraging the most sophisticated technology up-to-date):
Pick the right type of content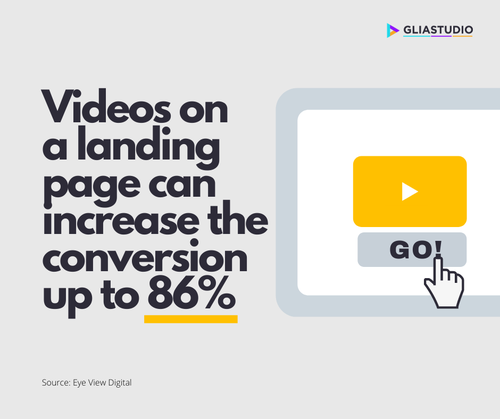 There's really no limitation or standard on how your content supposed to be. But Videos on a landing page can increase conversions by up to 86% according to Eye View Digital. Also, video performs 50 times better than text to secure a place at organic page ranks in Google from the research by Forrester. This shows enough evidence that video content is worth the extra mile to win the attention of your audience.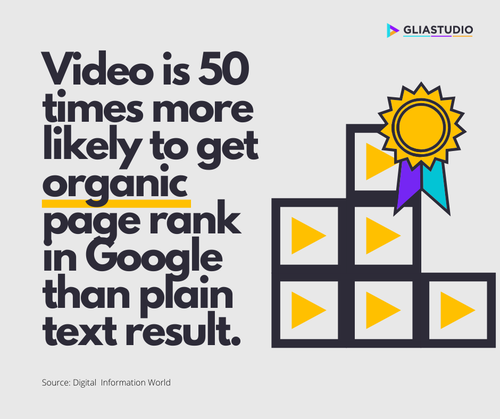 Although creating a video is not as easy as other media types such as text and image posts, many video creation tools can surely be your support system to win the content game. If you aim to do massive video production without sacrificing the quality, video creation tools that are powered with artificial intelligence technology could be one of the options such as Gliastudio. The artificial intelligent feature can provide you all of the convenience of automation such as turning text into a video automatically. This surely will save you more time compared to traditional video editing. By spending much less effort into creating video content with Gliastudio, you can maximize the return and benefit of video content.
Make It Concise and Compact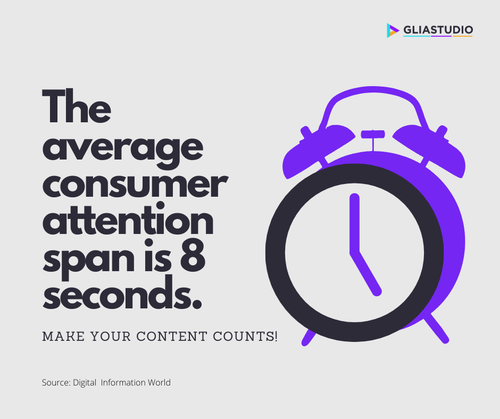 Good content will still be gone to waste if it takes up too much of the audiences' time and effort to enjoy. Digital Information World revealed that the average attention span today is 8seconds. Be it text, audio, or video content. Get to the point of your content as soon as you start and make sure you can deliver your message within those time frames or less. My SMN even found that 58% of the audience will stop watching a video within the first 90 seconds.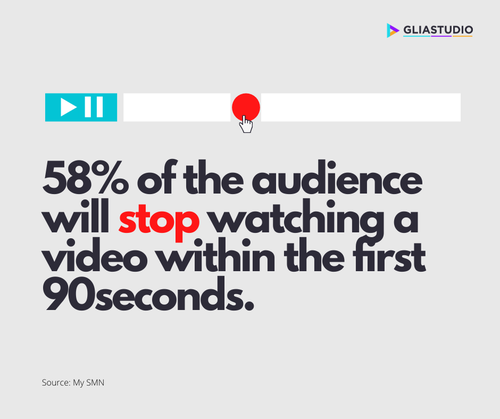 Clearly, the content creator is not only competing with the same alike but also with the time and the audiences' priority. One of the challenges in creating timely compact video often lies in our prediction to allocate how many words go in the clip and how long the sufficient time should be given per clip for the audience to enjoy it. Gliastudio artificial intelligent technology can help you predict accurately how many seconds ideally per clip with the given wording contained inside. Because of every second matter, precise video pace is just as important!
Support With The Relevant Material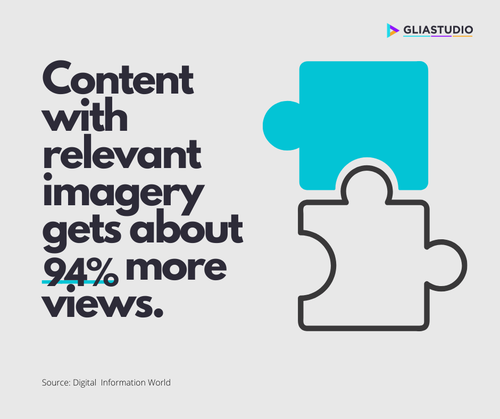 Prepare supporting visual is just as important to increase the attractiveness of your content. Your article content needs supporting pictures and videos. Your video content needs relevant footage to create a solid storyline. Content with relevant imagery gets around 94% more views as revealed by Social Media Today. However sometimes to go through billions of images scattered on the internet takes up more time than actually creating the content itself. If you are into the video content production, Gliasudio must be the right fit to help you with it. Powered with artificially intelligent, it allows the system to support your workload by providing all of the relevant images and videos for your video footage to create a compelling video. Gliastudio will identify the text input provided to find the similar events and situations that are portrayed in your article. All of the suggested footage will be shown on your media selection and you are free to pick whichever media that finds the most relevant. 
All in all, if you are thinking to step up your content game, video content should be the choice. If your team or you as an individual are not fully equipped to produce video content due to the skill or resource limitation, then it is the time employing the right technology to support your workflow. Gliastudio enables everyone to be a story maker and enable every story to be heard with video. If you are not sure what where to start with your video production plan, try our 14 days free trial to see how many opportunities you can unlock with video content!