Video Revolution! AI is changing Social Content Marketing RIGHT NOW!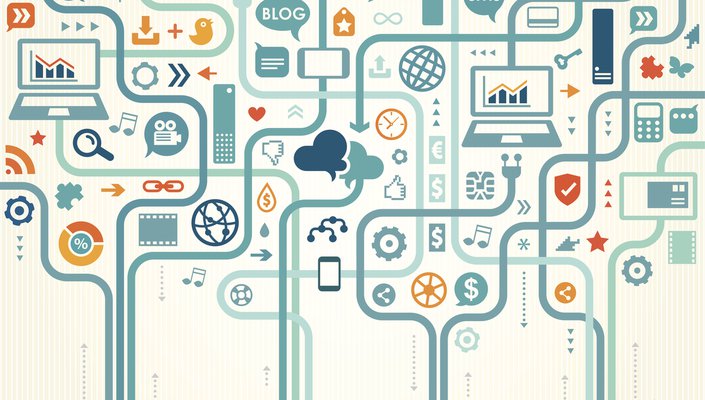 Everyday, over 5 billion people watch videos on the Internet. According to Cisco, it is predicted that by 2020, videos will represent 80% of Internet traffic. Therefore, it could be said that the era of video has arrived!
1.CREATING SOCIAL VIDEO CONTENT IS TIME CONSUMING
Although more and more content are being produced through the form of videos, it is still relatively difficult and time consuming to create video content. Most traditional video editing softwares require knowledge and experiences in order to be able to produce quality videos. However, in today's fast pacing world, there is a huge demand for high quality and high quantity of video content. That is where GliaStudio comes in.
2.THE ADVANTAGES OF SHORT SOCIAL VIDEOS
Including video on a landing page can increase conversion by 80%, according to Unbonce
92% of mobile video consumers share videos with others, according to Invodo
Including a video on your homepage can increase conversion rates by 20% or more, according to ReelSEO
These are just a few advantages of producing content in video format, especially short videos (less than 2 minutes). As the videos become more and more important, there will only be more benefits with producing short video contents.
3.HOW GLIASTUDIO SIMPLIFY THE WAY OF CREATING VIDEOS
GliaStudio is an award-winning AI video creation platform that allows content providers to automatically transform articles into videos in a very short amount of time. With our self-developed Natural Language Processing (NLP) and Computer Vision Technology, GliaStudio aims to help the media and advertising industry skip tedious labor work and focus on creating quality content.
Here is how GliaStudio works: Both web interface and API access are provided. When users input text material via web url or pure text files, our AI algorithm will analyze the input content and generate a video script. Meanwhile, it will also extract key information (NLP), and automatically find corresponding footages and images (Computer Vision) from various media libraries to complete the video editing process. Users can then, as an option, add their final touches with GliaStudio's smart editor.
GliaStudio's text-to-video technology gives users the ability to automatically produce custom branded, short formed videos at scale.
More social videos made by GliaStudio for your reference!
Join the social video revolution and get started with GliaStudio in 2019! Use AI and create mass social videos in minutes.
For more details, send an email to: info@gliacloud.com
Visit our website: https://www.gliacloud.com/en/
Source:
https://sparksight.com/blog/online-marketing-blog/6-benefits-video-social-media-strategy/
https://www.dreamgrow.com/8-reasons-why-your-business-should-use-video-marketing/
Edit: William,Demi