Understand your viewers; Millennials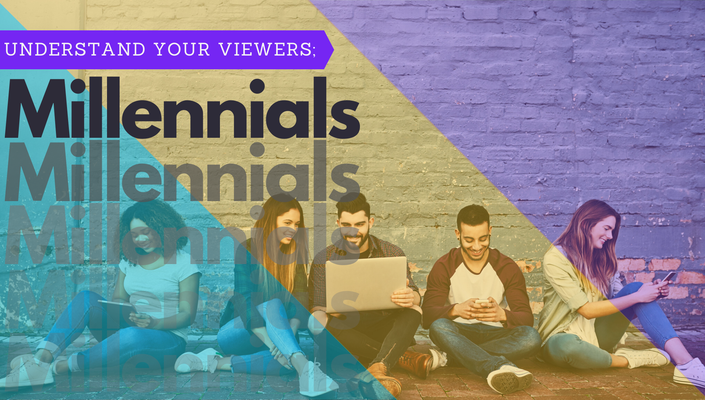 Some love them, some hate them, but all agree they are not to be ignored.
Millennials. The generation born within 1981 - 1996. Most labeled as the eccentric generation that revolutionizes the way of living variously. Millennials are loved by the non-conformist and praised by the creative. With the significant distinction between Millennials and the generations before them, there's always a curiosity drive to get an intimate peek on their preference and point of view including how they would love their media to be served. 
ThinkNow Research conducted a study in 2018, revealed the TV consumption of millennials and shows a quite predictable result; they are now shifting to video streaming services such as Netflix and Youtube. With 71% of US household in 2018 decided to stay loyal with their TV cord, a research company eMarketing draw a result that more than 9% of millennials watch a streaming video rather than TV shows. Although the number seems small, it is accounted for 59 million millennials. Therefore, adjusting the media delivery content is necessary considering the advancement of technology development.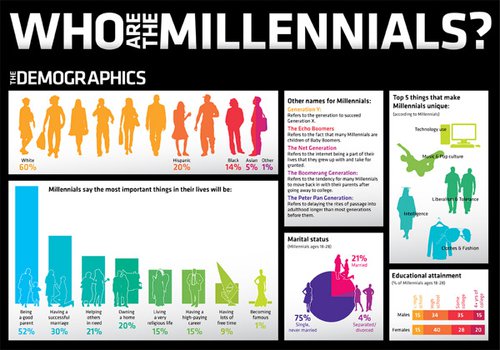 Image source: business2community
By the year 2020, Millennials will fall into the age range of 23 to 36 years old. Their objective of watching video content might be slightly different from the generation before and after them. With a fair share of their time spent on social media, a study Shareablee conducted in 2017 found that nearly half (47%) of younger millennials would watch their favorite TV show on social media if they were available. Millennials are being selective with their video content as it is also proven on their behavior on watching video ads. Forbes wrote that a big chunk percentage of 58% millennial will stay during the in-stream ad is being played only if their favorite public figures are featured. When their head is facing Youtube, Think with Google shared an interesting insight that 70% of them are actually learning and interested in self-development content on Youtube. About 2.7x higher tendency to learn from video content than the book or written text (Check out the article on the demise of reading to get further insight on how to deliver information effectively with other than written-text).
In conclusion, we can agree that when it comes to video content, tapping into the target audiences' preference will results in a higher conversion rate from the video content than the generalization approach. Here are several tips to create video content to specifically targeting millennials:
---
Compact and Concise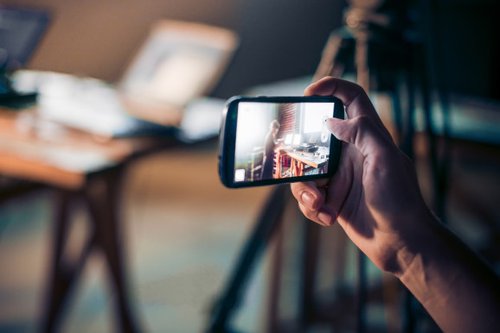 Image credit: Shutterstock
Millennials are mostly working-age people. If you want your story to be heard, make it short, attractive, and straight forward. Designed your video content to no longer than 60 seconds. Since social media are millennials' second habitat only after the planet earth, always optimize the video viewing experience by applying the suitable video size to each platform. For example, Instagram, Facebook, and Twitter feed post more favor square-sized videos. The vertical video will perform best on Snapchat, Instagram Story, and Facebook Story. The classic horizontal video will perform best on the platform that is more popular to be consumed in desktops such as Youtube and LinkedIn. 
---
Meaningful and Informative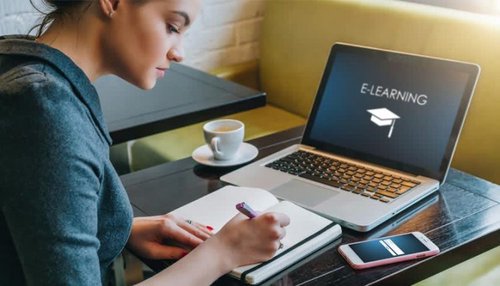 Image source: santanderimpacteducation.com
When they have a little time, Millennials spend it watching videos. But they are not here for long, they are here for a good time. Always structure your video content before creating or even publishing. Make sure your video will bring meaningful additional value to your audience (especially when your audience is millennials). Tutorial and news video is predicted to be the most popular type of content among millennials.
Although video content is no doubt a favorable type of content throughout generations due to its high digestibility, generalizing your content approach will be a big loss. Everyone wants to feel included and relatable. Therefore, targeting your video content based on the demographic factors such as age group is can result in a more effective campaign strategy. Read more from our series on how to understand your audience and start creating your video content with Gliastudio. Check out our 14-days free trial here.