Video Audio Volume
Does the audio on your video either too loud or too low? Adjust the volume of your video that suits your needs! You can now perfectly sync your video audio with your music background or even mute your video.
How to Adjust Audio Volume in Video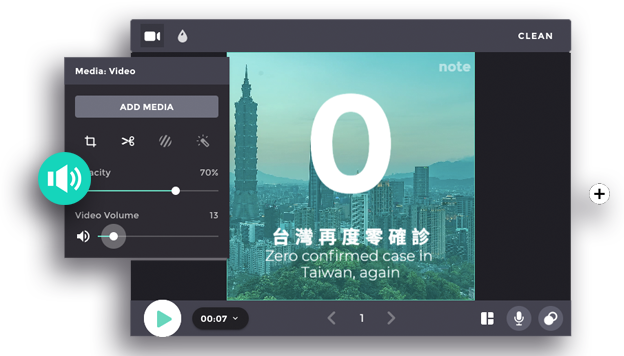 How to:
1. Select the clip
Select the clip that you want to edit. Click the video then click the Background Video icon to see the full editing option.
2. Adjust the volume
Select the audio icon. Freely adjust the volume of the clip by drag the sliders; slide right to increase the volume to the max and slide left to decrease the volume to mute.
3. Apply the change
You can proceed to the next clip right away. The modification will be changed and saved automatically once the adjustment has made.
Other Tools
Timing is king! Admit it, you don't need the entire footage to be included in your video.
Make sure your clip fits your video frame to maximize your audience's experience. Resize or crop your video!
A cloud-base video editing platform. No need to download and install the software!